Reading time: 1 minute
The Communicator Awards brings together some of the best creative minds of our world, honoring the excellence at providing insightful solutions in various niches of communications, marketing, media, and IT. Real annual competition for the prominent players of the globally-recognized business areas provides a chance to demonstrate an enthusiasts' contribution to certain fields of science and technology.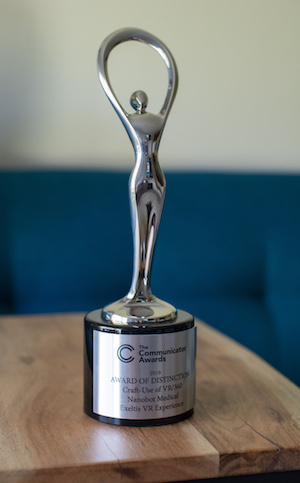 And this time around, Nanobot Medical Animation Studio had a pleasure to represent the field of advanced VR for medical industry & medical animation production process solutions with a 360.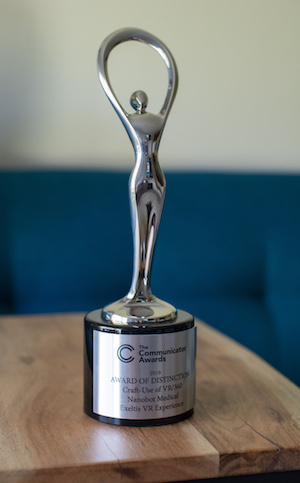 Ultimately, we are humbled to have been recognized by such a prominent event by receiving an Award of Distinction for Craft Use of VR/360 for in-depth visualization of the fertilization
At this point, we'd like to say a BIG THANK YOU to everyone that's been involved in the creation of our medical animation's storyline & graphic AR/VR assets, everyone who supported us along the way, and, especially, our CEOs, who organized a kickoff meeting in the first place for this complex piece of medical animation.