Reading time: 3 minutes
Traditional screens are a thing of the past; TV companies are starting to adopt virtual studios powered by Unreal Engine 4, capable of creating high-quality renders and immersive AR and VR experiences.
Article
Year of Creation
2018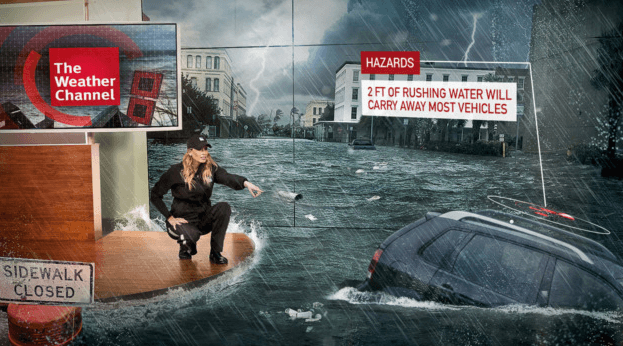 The technology that was first used in video games to create more immersive and realistic experiences now is capturing the interest of other industries that want to embed Virtual Reality content into their digital strategies.
In recent years, film companies are actively implementing this technology into their production processes, where they are creating CGI (computer-generated imagery) rough drafts of future films to make sure everything looks as planned.
Television companies have joined the band too. They have already started using Unreal Engine 4 for creating their own virtual studio sets. Fox Sports Channel reported that they are going to upgrade their studios and deliver VR and AR powered experiences of the NASCAR race to their viewers in 2019.
Zac Fields, Fox Sports Senior Vice President, shares his vision about the future of virtual studios,"In the past, virtual sets were used as a cost-saving venture, but with new technology—specifically what we're doing with Unreal Engine — the level of realism that you can achieve opens the doors to so much more."
Fields added, "You're not limited to space, and you're not limited to graphics to convey storylines during your shows."
Source:
Fox Sports
Virtual reality technology was also used by The Weather Channel who has embedded AR in their broadcast to show extreme weather and natural disasters in detail.
Source:
The Weather Channel
Virtual reality studio sets are slowly but surely becoming vital parts of TV companies as it eliminates the need for rebuilding a set for every program and show.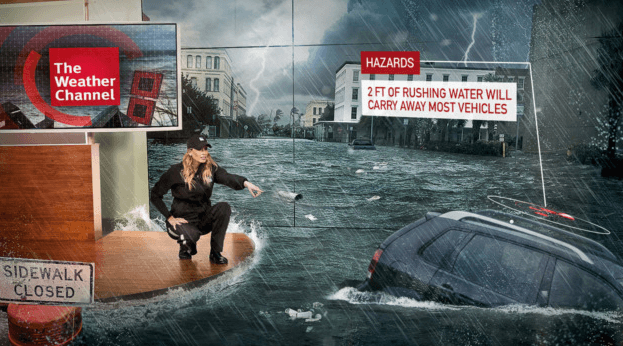 Nanobot Medical Animation Studio develops highly innovative digital graphics to depict actual and conceptual technologies by a synergistic fusion of art and science since 2007. Nanobot provides visually engaging digital solutions like scientific VR/AR/MR, 3D medical animations, illustrations for innovative marketing and training | education strategies to the pharmaceutical and biotech industry.We are devoted entirely to medical and scientific imaging. Our creative production team and experienced medical experts help us produce visually and scientifically accurate media material to make any project a huge success.We are a professional medical animation and interactive design company whose team has a long history of experience in the creation of latter-day colorful photo-realistic animated or static images.
Our client ranges from the Medical Device, Pharmaceutical and Biotechnology Industry, as well as Educational Institutes, Medical Marketing Companies, and Healthcare Agencies Globally.