Reading time: 4 minutes
Challenge
When it comes to infertility, the topic is usually challenging to address a large audience due to the various causes that underlie its etiology. The medical data can feel overwhelming and confusing for some patients. Printed information have limited impact because they are often not read. And even if read, brochures may still be ineffective if it's not written at an appropriate literacy level.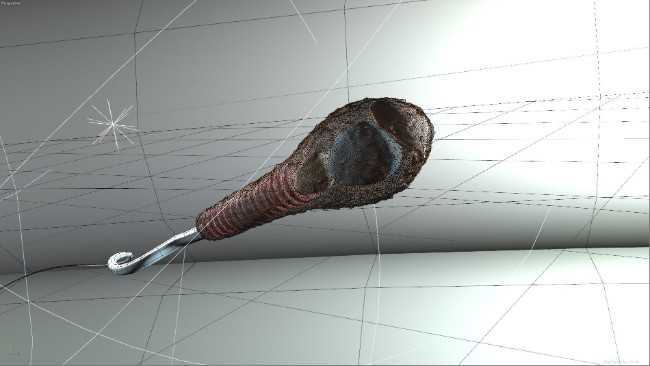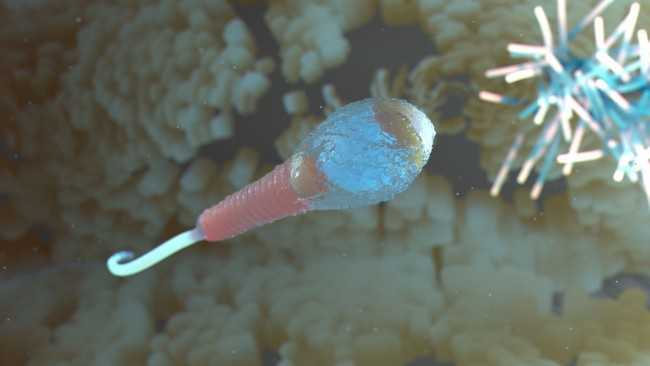 That's why Exeltis company decided to go digital and present their medical drug in a virtual reality format. It helps to bridge the gap in health literacy with the help of compelling visual storytelling that takes the viewer on a personal journey where they become a protagonist who follows the sperm cells on their way to their final destination – the egg.
Before proceeding with technical details of the 3D animation, let's look at the problem that FOLANDROL® and CLAVELLA® medications had been developed to tackle.
Problem
Reproduction is a natural and straightforward experience for most couples. However, for some of them, it is complicated to conceive. Infertility affects around 16% of the population who are unable to conceive after one year of unprotected intercourse (Thoma et al. Fertil Steril. (2013); 99(5): 1324–1331). Approximately a third of cases of infertility are related to females, 20% male related, and almost half involve both partners or are unexplained.
Women
In women, infertility is often caused by hormonal disbalance. Fertility hormones control ovulation. If for any reason hormone levels are disturbed, ovulation can be affected. The hormonal disturbance that affects ovulation can be caused by many factors which include dramatic changes in weight, stress, strenuous exercise and illness.
Men
A man's fertility is generally dependent on the quantity and quality of his sperm. If the number of sperm a man ejaculates is low or if the sperm is of poor quality, it will be difficult, and sometimes impossible, for him to cause a pregnancy.
Solution
We created an animated health video in the VR format to demonstrate the problem of infertility from the 'inside.' By putting on a VR headset, the viewer becomes a part of the epic story where millions of sperm cells are passing through the obstacles to reach the egg and fertilize it.
Type of video: 3D medical animation in VR format
Duration: 3 min 43 secs
Storyline:
At first, the successful scenario of fertilization is shown, where 300 millions of sperm cells are traveling through the cervix, fallopian tubes, uterus, reaching the egg finally.
Then the second part of the video demonstrates this process when sperm and egg aren't in good condition.
This problem is followed by the solution that Exeltis presents with dietary supplements for both men and women to boost their reproduction system. The mechanism of action of FOLANDROL® for men and CLAVELLA® for women is shown in detail.
The final scene features a happy couple that has succeeded to conceive their first child as a result of using the medical drugs.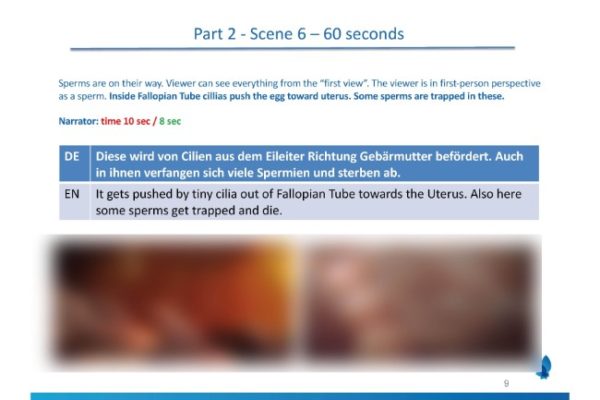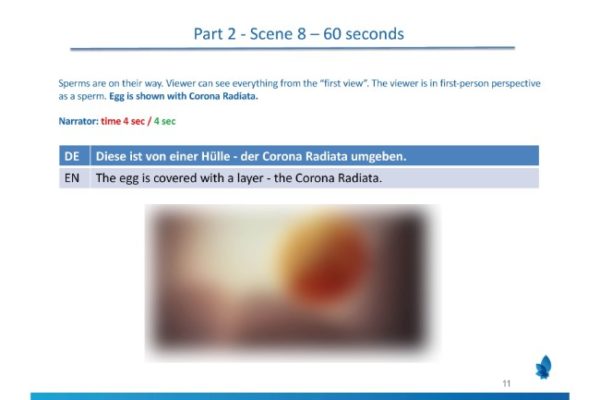 Above is an example of what a storyboard looks like. A video is split into detailed scenes.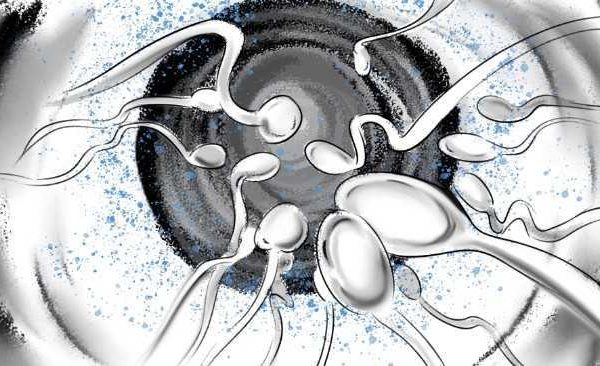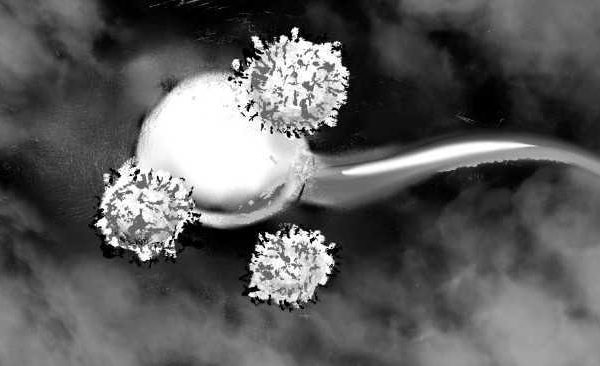 A sketch timeline of the future gynecology VR animation, where you can see sperm cells and an egg.
Workflow Process
Very tight deadline: just 3 months.
Objective: deliver an engaging presentation of the product at DGGG 2018 Berlin, Obstetrics and Gynaecology Congress.
Audience: doctors who came to the 4-day congress.
Format: initially it had to be a 180 degree VR animation for Oculus Rift. However, our team made a considerable effort to make it 360 degrees for that extra immersive effect at such a short period. You know that the rendering process took 4 computers and 2 weeks? Yes, it was crazy but doable.
Script: the client has come to us with their own scripts in which we made just a few tweaks. Though, usually, we write scripts for videos ourselves with help of our in-house writers and medical advisors.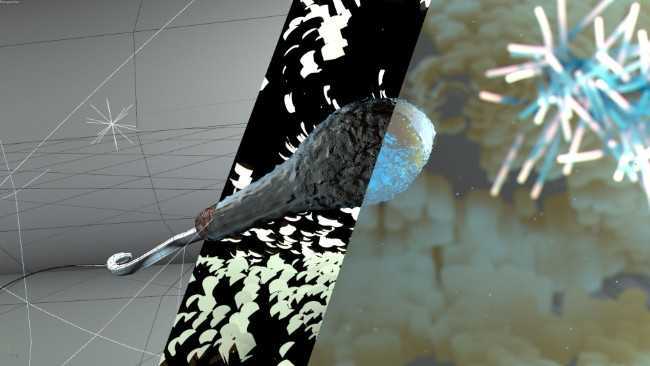 Client's Feedback
We enjoyed our cooperation with Nanobot Medical Animation Studio on every stage of the work process from the kick-off meeting to the final product delivery. I would say that a superb communication between us is what resulted in a mutual understanding and an excellent VR animation that impressed all our audience at the medical congress. Great result and a very professional team to work with.
Philipp Sälinger, Exeltis