Papillomavirus 3D medical illustration created to show the structure of Papillomavirus in a colorful and scientifically accurate way.
More than 30 to 40 types of HPV are typically transmitted through sexual contact and infect the anogenital region. Some sexually transmitted HPV types may cause genital warts. Persistent infection with "high-risk" HPV types—different from the ones that cause skin warts—may progress to precancerous lesions and invasive cancer. HPV infection is a cause of nearly all cases of cervical cancer. However, most infections do not cause disease.
Virtually all cervical cancers are caused by HPV infections, with just two HPV types, 16 and 18, responsible for about 70 percent of all cases. HPV also causes anal cancer, with about 85 percent of all cases caused by HPV-16. HPV types 16 and 18 have also been found to cause close to half of vaginal, vulvar, and penile cancers.
Most recently, HPV infections have been found to cause cancer of the oropharynx, which is the middle part of the throat including the soft palate, the base of the tongue, and the tonsils. In the United States, more than half of the cancers diagnosed in the oropharynx are linked to HPV-16.
Nanobot Medical Animation Studio made detailed Papillomavirus 3D medical illustration of HPV-16 with main HPV-16 proteins simulРЗМ24
Papillomavirus 3D medical illustration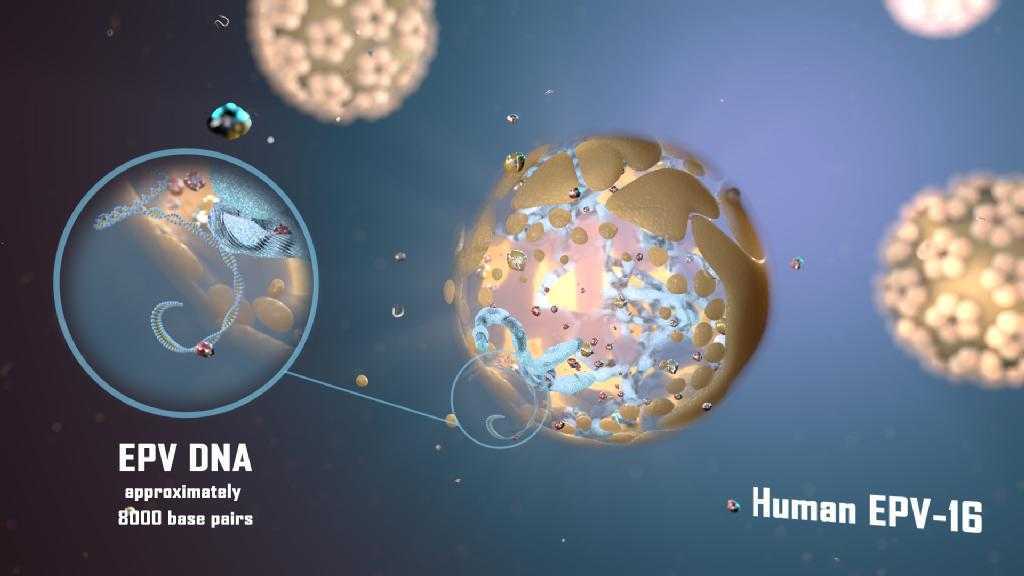 Human papillomavirus HPV-16
Nanobotmodels (Nanobot Medical Animation Studio after rebranding) was established by Yuriy Svidinenko in 2007 with the goal of developing highly innovative, digital graphics to depict actual and conceptual technologies via the synergistic fusion of art and science. The still nascent, yet prospectively powerful discipline of nanotechnology is poised to radically transform medicine, engineering, biotechnology, electronics and myriad other sectors in the relative near-term. Hence, visionary artistic renderings that portray various aspects of this exciting nanofuture will be beneficial in facilitating a clear understanding of its fundamental concepts to a broad demographic.
Nanobotmodels generates imaginative and engaging state-of-the-art nanotechnology and nanomedical illustrations and animations. Any prototypical component, device, system or far flung concept that might be conceived of can be translated into captivating and colorful photorealistic animated or static renderings and presentation materials…. We bring them all to life for you!