Here are the types of medical augmented reality we can develop
What is medical augmented reality?
Responsive overlays that augment real surroundings in real time. The device uses sensor recognition technology to put virtual models in the real environment. The access is simple; you need only to install the app and point your camera towards an AR-marker or a target object. This solution could help explain something that is difficult to explain by words or a diagram, such as the peritoneal cavity, vessel place in dimension and corresponding size, etc.
Quick delivery – starting from 2 weeks
Scientifically accurate AR remodeling – take advantage of our scientific advisors
High-quality AR models – we provide our clients with the best
Illustrations with discount – there is no need to develop another 3D model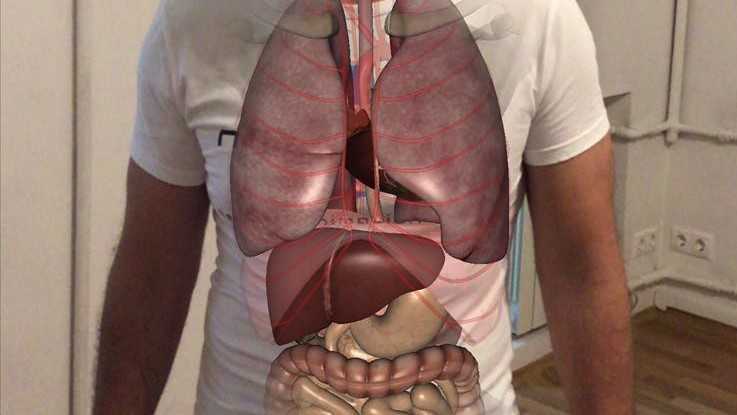 Longtime customer support and secure cloud storage for additional modifications
Support of all major operating systems (iOS, Android) or web interface (in-browser)
Work according to your budget expectations